New EP from Asa Morris titled "4″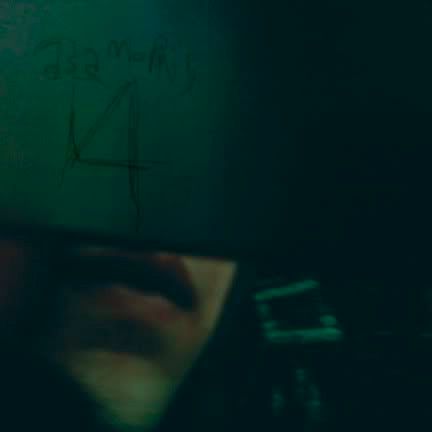 ___________
It appears that Adam Stump of Grab Ass Cowboys has gone AWOL….. bizarre & awesome all at the same time. I hope to see Adam again someday… hopefully stumbling into the UAG in a dirty plaid coat, bum gloves & a bottle of vodka.
I'll be joining Grab Ass Cowboys for two shows this month.. one is a last minute show tomorrow at the Saratoga Arts Center opening for I, Destroyer (members of Dropdead), Three World Chant and a few other hardcore bands. Our set will pretty much be an all star cast of Albany noise musicians, including members of Exhalations of the Octopi & Death Is Easy.
And on the 8th I'll again be joining Grab Ass  Cowboys as we take a trip (teehee) to Castle Rockmoore in Syracuse for a basement show. Also playing will be the great Hunted Creatures, Nature and more.
October is finally here beetches.. and this Thursday (10/9) I'll be making my return to the lovely Upstate Artists Guild in Albany. As usual I'll be spreading sonic goodie fuzz, performing with Grab Ass Cowboys, Worlds of Shit and two Iowa noise bands; Boar and Make Believe Bombs to Blow up Make Believe Worlds. It's going to definitely be a good one. I'll be following my new trend of making every Poony show a different one by doing a split battle set with Asa Morris (of Super Concentration Club) from Glens Falls. Me and Asa are new buddies, have way too much in common and will be playing together for the first time in front of an audience, so it should be interesting.
at this show I'll be giving away a handful of copies of "The New Killer", the first CD me and Jeff did as If Yes, Then No back in 2007. I think it's ready to be heard by more than two ears. You can hear the EP almost in it's entirety over at http://www.myspace.com/ifyesthenno. Speaking of IYTN, "The Umberland Remix" will probably find it's release at the next UAG show I'm scheduled for. Asa too will be giving away free copies of his latest EP "Mute". So, come out.. watch the creepy visuals courtesy of Jason Cosco, watch the Albany noise boys battle it out with some Iowa noisers to see who can knock down the most paintings, get some free cd's and witness me and Asa's half hour of spacey fuzz.